Estate Planning is the process of designing a playbook to address a client's death or disability.  Many people believe that estate planning is only for people who are extremely wealthy, have elaborate plans in mind for passing their money to their heirs, or for people who are acutely ill and contemplating their death. However, these are not the only individuals who need estate planning.
Estate planning is important for everyone who has someone they care about, who is concerned about providing responsibly for their own well being and for the well being of those they love, and for anyone who seeks to make a difference in the lives of others after they're gone. Thus, estate planning is not "death planning," but rather, "life planning."  The purpose is to give the client and their loved ones peace of mind today and bring clarity and comfort to their survivors in the future.
Because each client's estate plan will be crafted to meet their unique family situation, assets, personal goals, concerns and values, it is impossible to detail a client's plan before our initial meeting.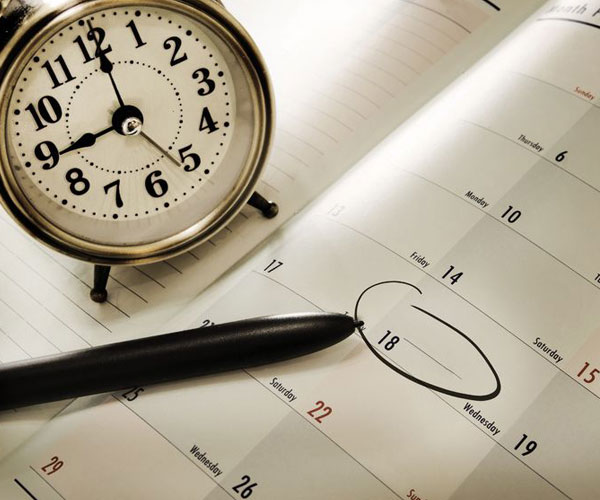 A Comprehensive Dovetail Estate Plan Typically Includes 6 Major Benefits
Personalized Service
Personalized Service to ensure our client's concerns and goals are addressed and all client questions are answered by an estate planning attorney. Our estate planning attorney will explore the client's unique concerns to craft a solution that addresses each concern. This personalized service ensures that the client's estate planning, maintenance, and administration is always handled in a caring, cost effective and efficient manner. We know our client's time is valuable and we promise to make good use of the time we have together. Most plans can be put in place within two (2) weeks of our initial meeting with a client. However, we are always prepared to expedite the planning process for individuals with unique health or travel needs.
Initial Discovery and Plan Design Meeting
Initial Discovery and Plan Design Meeting with our estate planning attorney to discuss goals, concerns and values.  In this meeting, Estate Planning concepts and strategies will be explored. The information provided in the client's Estate Planning Questionnaire will be reviewed and discussed and a unique plan will be designed according to the client's wishes.  In this detail oriented meeting, the discussion will focus on specific provisions to be included in the plan documents to ensure the client's concerns are addressed and their goals are achieved. By the end of this meeting the client will have a detailed outline of what provisions their estate planning documents will include. We are almost always able to quote the client an affordable flat fee for the preparation of their plan at the end of this initial free consultation.
Plan Review, Signing, and Funding Meeting
Plan Review, Signing, and Funding Meeting with our estate planning attorney to review the final estate planning documents in detail and sign the new documents in the presence of two witnesses and a notary.  After the client's new estate planning documents are signed, we will continue our meeting by discussing our recommendations for titling assets in order to dovetail the new estate planning documents with the assets the client currently owns and those assets the client will acquire in the future.
During this "funding" portion of our meeting, we typically complete change of beneficiary forms for life insurance and retirement accounts and prepare applications to add Transfer on Death (TOD) provisions to car titles.  Clients typically sign deeds to real estate, assignments of tangible personal property and other documents as part of this meeting to ensure that a probate administration is avoided upon death.
Funding is a key element in optimizing the benefits of a client's estate plan.  We cannot emphasize this enough.  This step of the estate planning process is so important we named our law firm after it.
Unlimited Phone and Email Support
Unlimited Phone and Email Support is provided to assist clients in funding their trust and/or implementing their plan after their initial funding meeting. This support includes instructions that provide all information needed to transfer accounts at their bank, brokerage firm, insurance company or other institutions where assets are located.  It also includes additional funding assistance with assets acquired after the completion of their estate plan.
Complimentary Family Meeting
Complimentary Family Meeting is provided following the implementation of the client's plan.  For those individuals interested in educating the next generation, this meeting can be used to provide comfort and security to potential survivors.  The family meeting can be used to answer questions from those individuals named in the client's documents.  The more information their loved ones know about their plan, the more comfortable they will be in carrying out the client's instructions when called upon.
Complimentary Follow-Up Meeting
Complimentary Follow-Up Meeting is provided for those individuals interested, to review the client's estate plan and confirm there are no necessary changes.  In this meeting we will review the titling of the client's assets since the singing meeting, and address any further questions regarding the plan or additional trust funding.
What Clients Say
Great company, very knowledgeable! Pleasure to work with. Christine is the absolute BEST! My husband and I were blown away at the level of customer service, thoughtfulness and professionalism during the process. Dovetail has been a succinct navigator in the turbid waters of estate planning. They do it with a smile and a calm presence that makes one feel at peace. "Christine is very pleasant to work with." "It was organized, efficient, and encompassing." Have Questions?
We'd love to get to know you and discuss your plans for the future. Let's chat.